Blogger Cooperation
Get Products for Free!
1.Join Us

2.Read Policy

3.Get Icon

4.Submit
Are You A Blogger? Get Products for Free!
Don't hesitate, please be free to send us an email about your blog (No matter what subject it relates). Then we will get into touch with you and send you free products that are worth AUD50 to AUD300 every month depending on the performance of your blog. All you need to do is review and write about them objectively on your blog. Ready to join now? Let's be great partners together. You can click "Next" to read our policy.
Requirements and Policy
1

Your blog must have over 1,000 followers. And it has at least 1,000 followers with one of your social networking accounts (Facebook, Instagram, YouTube, Twitter, Google+ and so on). Note that a blog with higher traffic will be provided higher value products.

2

Add our product's promotion icon on your blog banner and link it to our website homepage. In this way, we can confirm that you're the owner of the blog and we will send you products afterwards. (Click "Agree" here, you can choose your favorite promotion icon)

3

You should test the product in person, write its review or article related to our products and post it on your blog within 15 days after receiving it. The post should be more than 800 words. And please add the entry of the article on your blog homepage.

4

You can write the article according to your own blog style. It should contain keywords we provide and link them to our homepage and relevant products as anchor texts. Photos and links embedded should be natural. The whole article should be objective and original. And the article cannot be deleted randomly.

5

The article should be published on all your social networking accounts (Facebook, Instagram, YouTube, Twitter, Google+ and so on) at least once for promotion purposes. We can see the reaction to your blog from the links we give you, and if it's doing well, we will increase the quantity and value of products we send you.
That's all! It's easy, right? All you need to do is post an article on your blog as usual and be our partner, then you can get at least one free product every month. Please click "Agree" to continue and join us!
Choose Icon and Add Code to Your Blog
Note: You need to view this page through a computer as you can only get the promotion icon and add it to your blog on computer side
Please Submit Your Site Basic Information
Note: This form would be a little bit lengthy. It will be better that you finish it on your computer.
Your Site Information
Your Own Information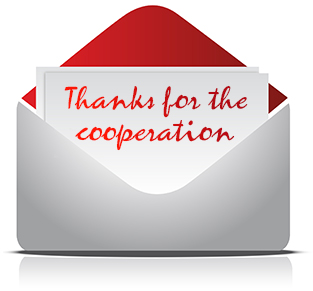 We will contact you via email and send you free products as soon as possible. If you have any questions, please email social@crazysales.com.au.